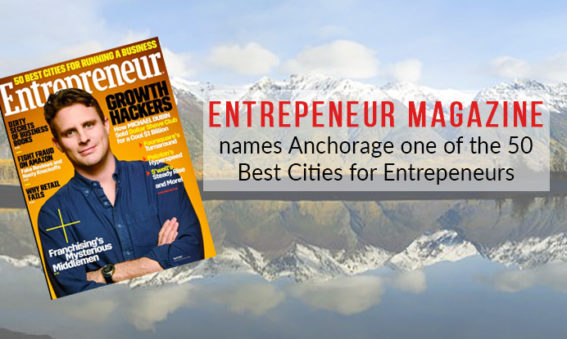 Anchorage Makes the List
When it comes to living AND launching a business, you just can't beat Anchorage. According to the current (April 2017) issue of Entrepreneur Magazine, Anchorage, Alaska was named as one of the 50 Best Cities for Entrepreneurs that help businesses flourish. According to Peter Cohan, an investor and author of Disciplined Growth Strategies, the location entrepreneurs choose is vital to their success. "Beyond a great product, strong marketing and sufficient capital, startups thrive or fizzle depending on their environment and the people in them," he said.
Entrepreneur Magazine partnered with Livability.com to compile the data that led to this list, looking closely at a wide variety of issues that affect business creation and growth including employment rate, affordable homes, per capita spending, commute times, safety, diversity, rates of healthcare coverage, wage growth, household income growth, and more.
Read More

›