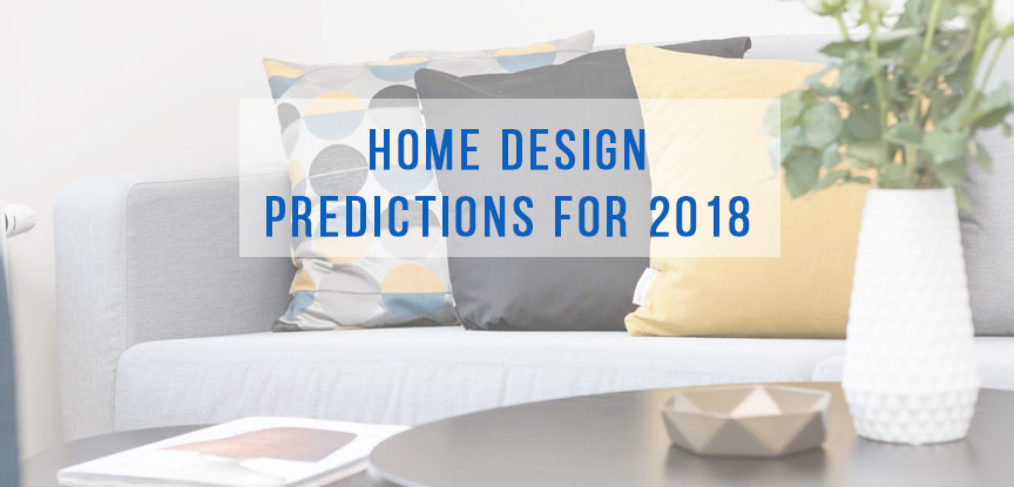 Home design predictions for 2018
Between floral prints, statement floors, and Pantone declaring Ultraviolet as the color of the year, 2018 is shaping up to be a big year for color when it comes to decorating homes. The great thing about that is color is the perfect thing for lightening up a home when winter seems like it's dragging on and on. A great way to fight winter's cabin fever is with some freshening up inside the home. New paint, new rugs and new art are all classic ideas that will do the trick. But if you want to know what the home design experts are predicting will be big this next year, we've rounded up a few here that you might want to check out.
First, let's talk about what's out. Writers at the real estate website Trulia predict that things on their way "out" this year include granite countertops, boho décor such as wall hangings, and trendy bamboo flooring. Zillow added to that list as well, naming all-white kitchens and tricked-out bar carts and as well on their way out.
Home interior design trends to watch for in 2018 that can work great for homes here in Alaska include an interesting mix of old-school items like florals and wallpaper to cutting-edge décor that's social-media ready, including:
Bar cart redo. If you've got a fancy bar cart gathering dust, don't donate it just yet. Transform it to become something new and functional – a coffee cart. Give it some fresh paint or new stain, put away the alcohol and fancy mixers, and stock it up with all the coffee essentials you love. Now you've got something that will be much more functional for daily use in your home, perfect for snuggling up with a blanket and good book, or helping you get a jump start before heading to work or play in the snow.
Floral prints are back and showing up in items such as statement chairs, draperies and throw pillows. If you like this idea, don't got overboard and cover the whole room. Try recovering one chair with a bright floral to make a statement. Or wallpaper a single wall. Or add some colorful pillows to your furniture works great too.
Statement floors. If you're remodeling, you can have new tile or hardwood floors laid in interesting patterns or colors to make them stand out. One trend we've seen is creating strong statements with tile "rugs" that can handle all the snow and wet that gets inside during the long Alaskan winters. Check out these Pinterest images to whet your imagination.
Strong accent rugs are another great way to make a statement on your floors. Bold colors and patterns, and even layered rugs look great and aren't too hard on your budget.
Another comeback we'll see here in Alaska homes in the new year is wallpaper. Don't worry, though, this isn't your grandma's wallpaper. Contemporary patterns that fit any style from contemporary to country to bohemian are a great way to create a statement wall in a large room, or to turn smaller rooms like guest baths or mudrooms, into a statement all its own.