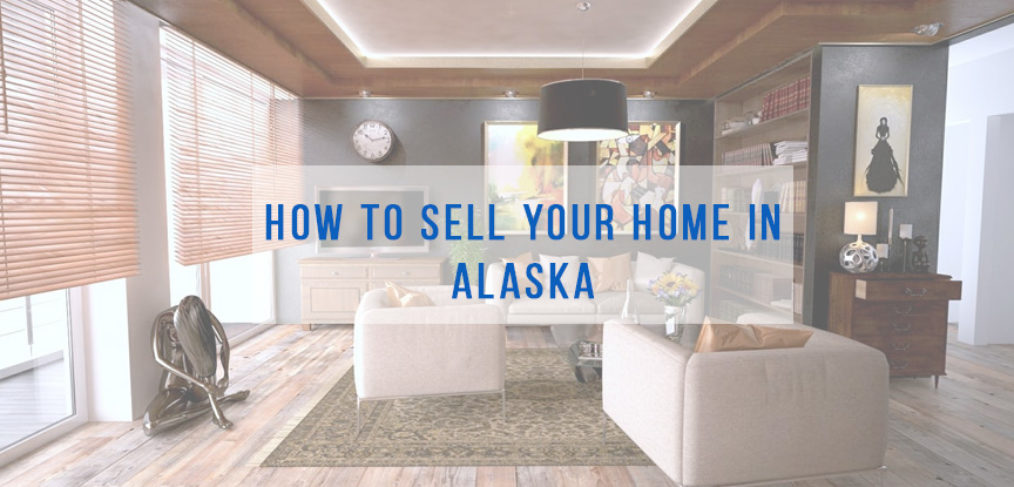 How to sell your home in Alaska
Whether you are planning on selling your home in a few weeks, or a few years, there are a few key steps you need to follow to set yourself up for a successful, (not stressful!), real estate experience. From deciding on a listing price, to choosing the right real estate agent, to making your home the best and brightest on the market, we've rounded up some tips here to help you get started when the time is right to sell your home in Alaska, or anywhere else!
Find the right real estate agent: You don't just need any agent. You need the right agent. Be sure to look for someone with experience, local knowledge, and a reputation for excellent customer service to guide you through your first time selling a home. As tempting as it might be to use a friend, relative, or even try to do it yourself, if this is your first time selling a home it's in your best interest to work with a professional with the experience and knowledge to help you sell your home quickly and for the best amount you can get. Once you have an agent working with you, they can answer your questions, share their insight and help you navigate what can seem like a confusing process.
Set your asking price: Start by figuring out what your home's current marketing value is. The best way to determine your home's value is to ask a real estate agent to run a comparative market analysis (CMA). This free report compares your home to other homes near you similar in size, features, and are either on the market or have sold in recent months. This comparison helps you to decide what a fair asking price is.
Make a great first impression. There are a few easy steps you can take to increase your home's appeal factor for potential buyers once it's on the market. Start with a deep clean of your entire home, then move on to decluttering. Sort, donate, store, recycle, or give away everything you can. Next, think about staging your home. You can do it yourself, or hire a professional. Click HERE for more tips about getting your home prepped and staged to enhance its appeal to prospective buyers.
Don't forget the outside of your home too. Curb appeal is a very significant part of home sales, so much sure your home's first impression seals the deal with a clean, uncluttered and pleasant appearance.
Selling your home for the first time can quickly get overwhelming if you don't have the right person on your team. Whether you're downsizing, upsizing, relocating or selling due to a military relocation, we understand the importance of handling your home sale wisely. If you're thinking about putting your home on the market soon in Anchorage, Eagle River, Palmer or Wasilla areas, and would like more ideas that will help you get ready to sell your home in Alaska and set the stage for attracting and motivating buyers, we're here to help. Please feel free to contact us at 907-694-4800.