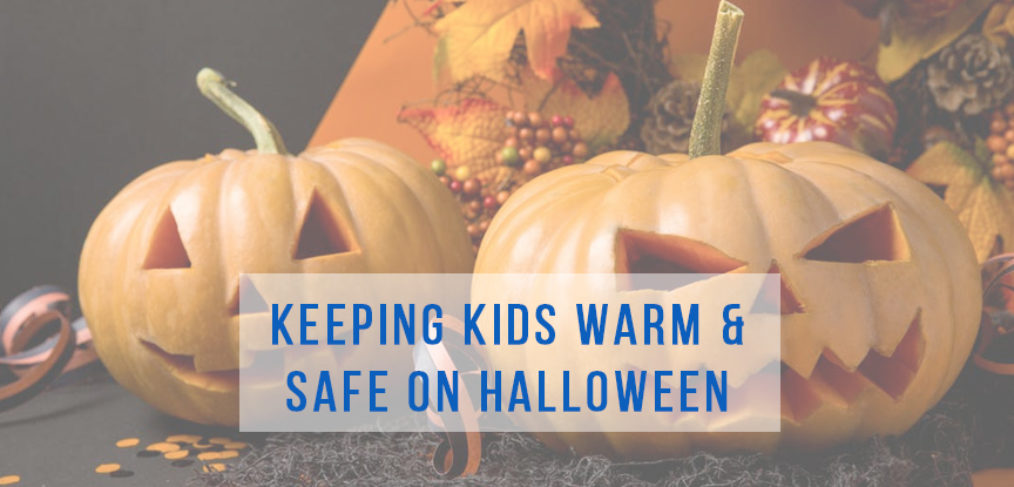 Keeping kids warm and safe this Halloween
Halloween in Alaska – cute kids, fun costumes, lots of treats, and don't forget the snow. Here in the Anchorage / Eagle River area it can get pretty cold this time of year, so trick-or-treaters have a few more things to take into account for a fun and safe holiday. We've got you covered, though, with a few safety tips and ideas for keeping things warm and having lots of fun.
Ghosts and goblins can get cold, too, so it's important to equip your kids with gear that keeps them warm. If there is snow or ice on the ground, be sure they wear snow boots for warmth and traction. Costumes should be on the larger side so they can fit over snow suits and lots of warm layers. Throw some glove warmers in kids' treat bags and they'll be set in case of freezing temps.
It gets dark early this time of year, so be sneaky and apply some reflective tape here and there on your kids' costumes so everyone can see them. Add another layer of safety by having kids carry glowing or flashing necklaces, bracelets and glow sticks too.
If you're staying home to hand out candy, spooky decorations are fun, but be sure to also have plenty of lights along pathways and to your door to help kids safely walk back and forth.
Parents who are driving or chaperoning kids who are trick-or-treating outdoors should follow the same precautions. It's also a good idea to have extra cold weather gear in your car, a fully charged cell phone, a full tank of gas and a survival kit.
If you're worried about braving the cold, there are always plenty of organized activities held during the day or indoors that people in our community can take advantage of. We've listed a few of them for you at the end of this article.
One last safety concern everyone should be aware of is the wildlife factor. When kids are walking around outside in the dark, please be aware that our area is also home to wildlife who love pumpkins, sweet treats, and long walks in the dark too. Moose can be particularly dangerous and are known to love munching on pumpkins that have been left out for holiday decorations. Moose can become dangerous if they feel cornered or threatened. Don't ever try to walk past a moose or make it move. Take a different route, or wait until the moose moves a safe distance away. Have your kids carry flashlights, watch sides of the road and wooded areas near where they are trick-or-treating, and always keep a safe distance from wildlife when sighted.
Halloween activities and resources