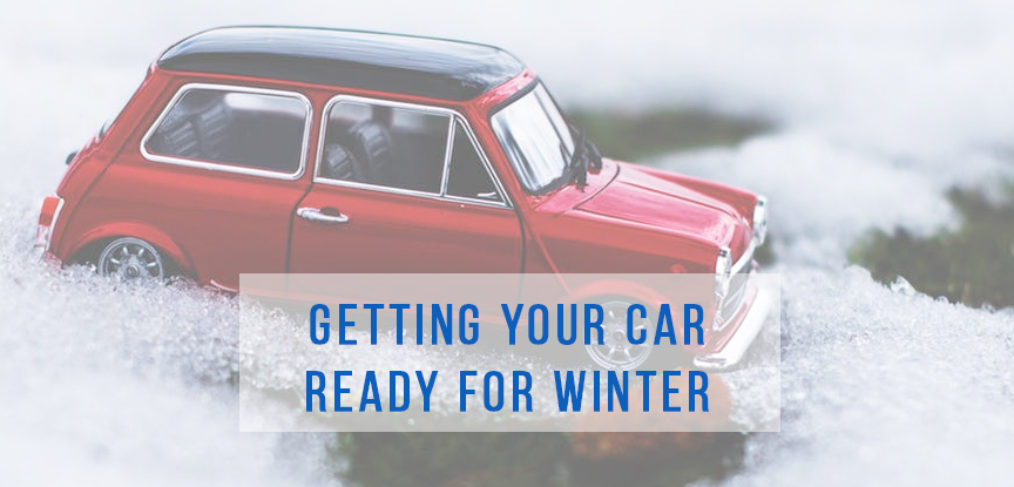 How to Get Your Car Ready for Winter in Alaska
While the hurricanes in Texas and Florida are a long way away from Alaska, one universal lesson we can all learn from watching their stories unfold is the value of being prepared for whatever Mother Nature throws our way. Here in Alaska, it's time to start thinking and preparing for winter, and we've got checklists for our homes, our cars and just general overall safety that we're sharing here on our website. If you're new to the area, use this list to get started, and feel free to reach out to use for any questions you might have about what to expect in the months ahead. But right now it's time to get your car ready for winter in Alaska:
#1 Change to winter tires
In Alaska, salt is not used on roads to melt ice or snow, so conditions can get pretty slippery out there. That's why most people who live in Alaska have two sets of tires – one for summer and one for winter. And winter tires can get pretty serious. Talk to your local tire dealership to find the best option for you, which can range from studded tires, to chains, to heavy-duty winter tires such as the Bridgestone Blizzak.
#2 Schedule a pre-winter service
A few things to ask about when you get your car ready for winter by having it serviced, include using the right type of oil for extreme cold, checking for wear and tear on belts and hoses, and asking about extras like an oil pan warmer, woolen hood cover, or woolen engine cover. Double-glazed windshields are also often recommended to prevent glass from freezing and cracking.
#3 Make sure you can see
Windshield wipers can take a beating in the winter, so this is a good time to invest in some news ones. And be sure your wiper fluid reservoir doesn't have water it in, it will freeze and crack the case. It's also a good idea to test your heater and defroster, it's probably been awhile since you turned them on.
#4 Give your battery some love
If your car is in the shop putting for new tires or servicing, have your battery tested checked for corrosion. You can also look into a battery warmer for extreme conditions, or even install a remote starter so you can start the car from inside your home and let it warm up before you hit the road. (*Never warm up your car in a closed garage.)
#5 Assemble a car emergency bag
Be sure to include the following items in your emergency bag. In case of an accident, they might save a life:
Brush or broom for snow removal
Extreme-cold rated sleeping bag / blankets
Hand warmers / gloves
Flares
Extra coat, socks, shoes
Flashlight
External battery for cell phone
Shovel
Extra-long jumper cables
First-aid kit
Tow straps
Non-perishable food and water
Tire chains
A small snow shovel
We hope these tips will help you get your car ready for winter.
You might also like this article: