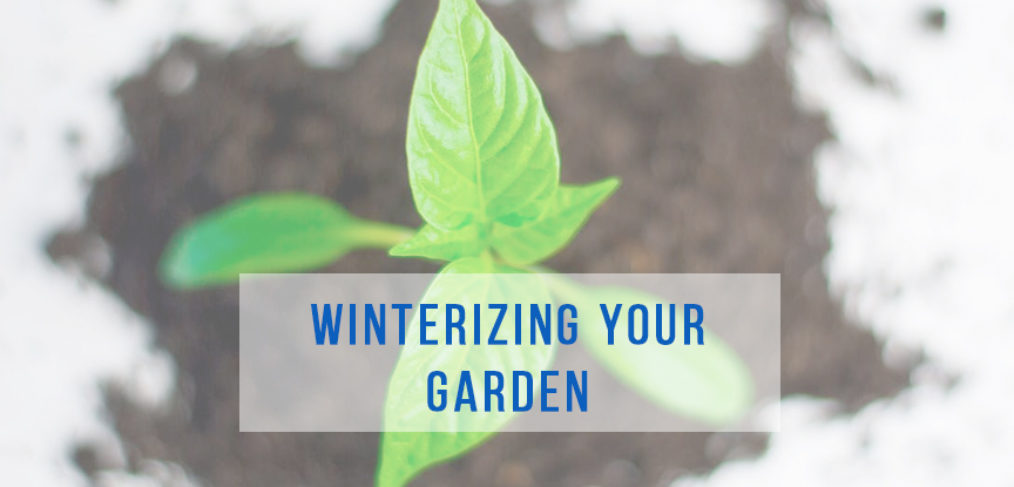 Winter is coming: Time to Put Your Garden to Bed
Prepare Your Garden for Winter
The first official day of fall is September 22, one of only two days a year when day and night are of equal length. After that, our daylight hours will fade fast, so it's time to get ready to prepare your garden for winter.
When you garden in Alaska, you know you're dealing with seasons of extremes. Gone are summer days of endless light, dahlias the size of dinner plates, and vegetables that never seem to stop growing. While some people might be desperately holding on to the last remnants of their gardens as long as they can, there's nothing like a surprise snowfall for a quick dose of reality. That's why we've put together this guide for helping your garden survive whatever winter throws at you – even the occasional moose!
Sort & Store
Start by putting your garden in order. Gather up loose tools, hoses, pots and other paraphernalia. Drain the hoses, check for cracks or damage on everything else, and put it all away where they can't be damaged. Remove and store tomato cages, poles, trellises and other frames you've used in your vegetable garden. Hanging baskets can be left out through September (depending on the weather) as long as you bring them inside at night to protect from frost.
Plan, Prep & Protect
Cover your soil to protect and nurture it during the winter months and ensure better quality next spring. Let the fall leaves fall – and leave them there. Spread mulch or a layer of compost on top of that. As soon as snow covers the ground, shovel up some snow around plants or shrubs you really like to provide even more protection and much-needed moisture in the spring.
Before the first snow falls, draw a map of your garden or take photos to remember where you planted everything and how you want to lay it out again. Put up stakes to mark driveways, walkways, and areas where machinery can and can't go.
Cover perennials with mulch, leaves, straw or hay to insulate them from temperature fluctuations that can bring them out of dormancy too early. When snow really starts to pile up, move some of the extra on top of your mulches to provide even more insulation from wind and extreme cold.
Moose-Proof Your Garden
All gardeners know one more big problem that's headed our way. A hungry moose on the loose can be bad news for your trees and shrubs that are trying to survive the winter. You've got two options – protect with wire cages, or apply a moose-repellant product, like Plantskydd. Just be sure to apply it before the first few frosts set in. It gets pretty messy and harder to apply the colder it gets.
Winter Gardening
During the winter there are a few things you can do for your garden. Composting is still an option. Collect scraps just like you did during the summer. They will freeze and be odorless during the cold months, then thaw and decompose in spring. Collecting the ashes from your fireplace is also a good practice. Wood ash is a good source of potassium, and also contains a small amount of phosphorous. You can use it in your garden, although somewhat sparingly because too much potassium in your soil can unbalance the phosphorus and magnesium ratios, so be sure to have your soil checked if you plan to use this a lot.
Want more ideas? The University of Alaska Fairbanks has a great checklist you can download with tips for fall and winter gardening HERE. And we just wanted you to know that we've really enjoyed seeing all the gorgeous gardens throughout our community and can't wait to see them bloom again next summer.