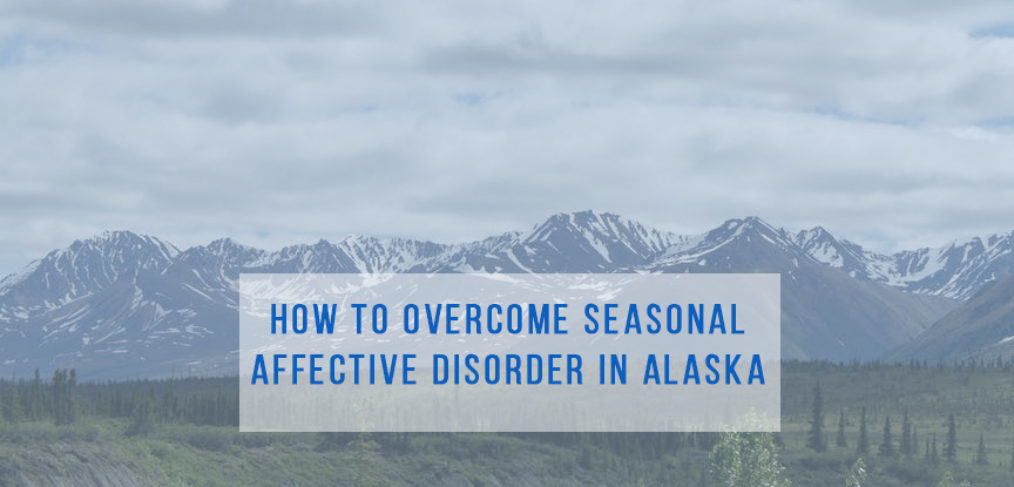 How to Overcome Seasonal Affective Disorder in Alaska
Feeling blue. Cabin fever. The doldrums. If you live in Alaska, where the winters are long and gray and the spring and summer sometimes struggles to shake the dreariness off, some of these might sound familiar to you. The winter blues are definitely a real thing, but if your symptoms are getting more intense you might have something called seasonal affective disorder (SAD).
While SAD affects people throughout the United States, it's more prevalent in the northernmost states where winter months are darker, colder, and last longer. Which means for those of us living here in Alaska, we need to watch out. It's normal to feel less energetic during the winter, but researchers believe that people with seasonal affective disorder have abnormal biological responses to changes in sunlight exposure, adversely affecting their health in many ways.
Yes, we're in the summer months now, and if you have SAD your symptoms should be better. But if you weren't sure why your cabin fever held on so long, and suspect you might have this disorder, it's good to know what you're dealing with before next winter rolls around.
First, let's look at some common SAD symptoms:
Chronic fatigue
Feelings of worthlessness
Brain fog, unable to concentrate, focus or make decisions
Feeling sad or depressed almost every day
Losing interest in activities you usually enjoy
Sleeping too much or too little
Suicidal thoughts
The good news is that treatment and prevention of SAD can be done with some simple healthy lifestyle choices. Like spending as much time as possible outdoors in winter, instead of hiding away indoors.
Get outside and get active whenever you are. Participate in activities you enjoy such as hiking, snowshoeing, skiing, or even just building snowmen or snow castles with the kids. SAD is directly linked to a lack of daylight, therefore it's important to get as much sun as you can when there is daylight. If you're stuck inside, check out "light therapy" lamps and bulbs that are readily available on the market today to bring some daylight inside to you.
If you think you have seasonal affective disorder, however, the best advice we can give is to always consult with your doctor before trying new treatments, doing new exercises, or changing your routine in any dramatic fashion. Just remember, living in Alaska has many advantages, and there is beauty to be found everywhere you look. So if you're feeling a little "blue" be sure to talk to your doctor, find out if you might be experiencing SAD symptoms, and get out into nature where the sun and all that our beautiful state offers can help cheer your body and your mood.