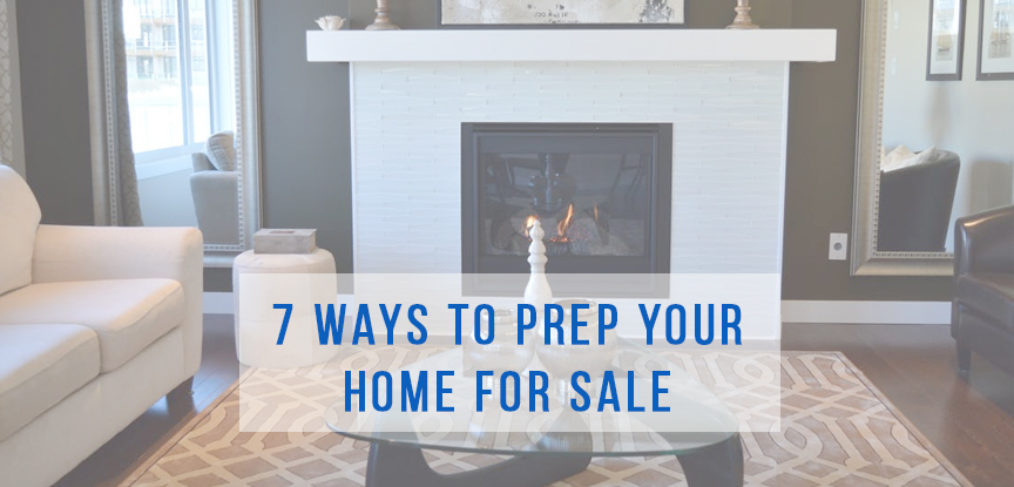 7 ways to prep your home for sale
Selling your home soon? Staging – or creating a certain look for a home on the market using furnishings and décor – is a great way to boost appeal to potential buyers. If you want to increase the attraction power of your home, here are a few easy ideas to prep your home for sale that staging pros rely on:
Curb appeal: Make potential buyers fall in love with your home from the street by adding potted plants and flowers, power-washing patios and walkways, weeding the garden and mowing the lawn. It's your first chance to make a good impression, so you've got to make it count. Check out this article on our blog for lots of great ideas for boosting your curb appeal.
Repurpose unused rooms: Turn an old junk room or empty bedroom into something that will appeal to your local market and the types of buyers you anticipate. For instance, an empty dining room that can easily convert into a yoga studio may appeal to buyers in Anchorage, whereas a bedroom turned into a hobby room or home office might be a better bet for the real estate market in Eagle River, Alaska.
Don't make it personal: Too many personal photos, awards, electronics and collectables can be distracting, making it difficult for buyers to see past the clutter. Put away your awards, extra photos, and anything that clutters surfaces, making it easier for buyers to imagine themselves, and their things, in your space.
Don't forget the floors: Scrub and polish hardwood floors until they gleam. And don't forget that you can use inexpensive area rugs for quick fixes to disguise shabby carpets or hardwood.
Show off ALL your living spaces: Don't forget that outside is the new inside. Make sure that outdoor areas are freshened up and looking great. Outdoor living spaces, which include anything from decks, porches, and grilling areas to fully-furnished outdoor rooms, are very popular and increase the perceived value of a home in the eyes of buyers.
Light it up: Most homes are improperly lit, making them seem dark, dreary or smaller than they are. Turn on all the lights when buyers tour the home. Replace all burned out bulbs and even increase the wattage if needed to light up your home and show off all its best features.
Flowers are always a good idea: Have a few fresh flower arrangement throughout the house, especially during open houses. Living plants are great too for bringing the outside in and providing a fresh, appealing look to each room.
If you're thinking about putting your home on the market soon, and would like more ideas that will help you prep your home for sale and set the stage for attracting and motivating buyers, we're here to help. Please feel free to contact us at 907-694-4800.