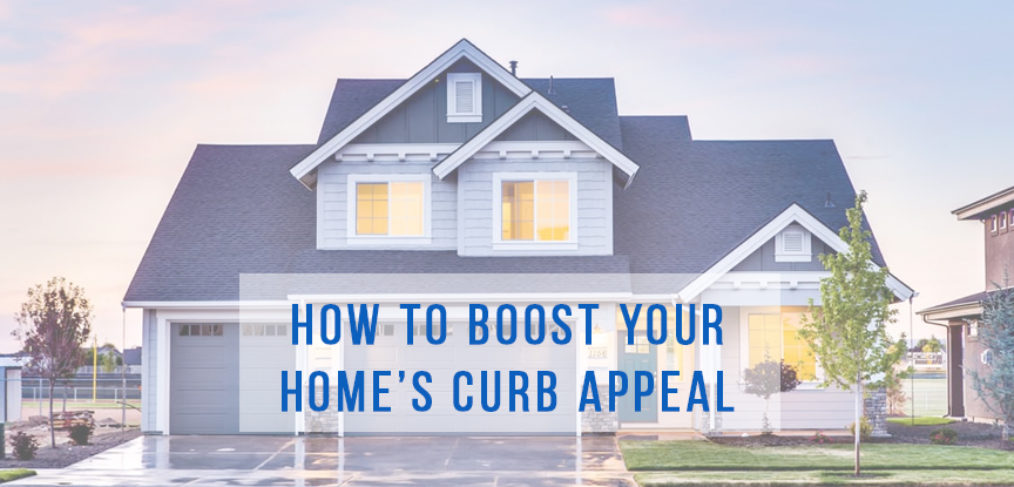 How to boost your home's curb appeal
If you're planning on selling your home, one of the first things you can do to attract potential buyers is improve your home's curb appeal. The first impression that potential buyers have of your home can make or break a sale. How your home and landscaping present themselves from the first moment someone approaches can either be warm and inviting, or messy, unappealing and off-putting.
According to the National Association of Realtors, 88% of homebuyers begin their process of looking for a home online, and 63% of homeowners will be motivated to visit a home in person if they like what they see online. Websites often prominently feature photos of the home's exterior, including the front entry, driveway, yard and even sidewalk area, which set the mood and serve as a snapshot of what's to come.
If you're selling your home, or just ready to make a few improvements to how it looks, we've gathered a few easy and budget-friendly ideas here to help improve your home's curb appeal, and boost your home's first impression factor.
Be the buyer: First thing you should do is take some time to walk around the exterior of you house and look at it from the perspective of someone visiting for the first time. Does anything need repair? Paint chipped or peeling? Gutters loose? Frisbee on the roof? If you really want to get the homebuyers' perspective, get in your car and slowly approach your home from both directions, being careful to note first impression details that can be improved. Make a list and tackle it yourself or hire a handyman.
Dress up your door: Your home's front door is the centerpiece of its curb appeal. Make it stand out by giving it a fresh coat of paint in a fun pop of color. Replace old worn-out doors with customer wood ones. And whenever your home is being shown, be sure to keep the door reasonably clean and wipe the hardware free of fingerprints and smudges. You can also go the extra step by framing your front door with matching potted plants or other outdoor décor. And a stylish or seasonal wreath never hurts either.
Don't forget the windows: Wash your windows, inside and out. Clean all the shutters and curtains. Then go outside and take a look at how your window treatments look from the sidewalk. A clean, bright and uniform look is best, so if you have windows on opposite sides of your front entry, try to make them match for a balanced, pleasing effect.
Update hardware: Replace outdated house numbers, rusted flag holders, wall-mounted mailboxes, and outdoor light fixtures with new hardware that fits the style of your home. Oiled-bronze finishes are good for traditional homes, while brushed nickel suits more contemporary ones.
Colorful container gardens: Whether you plant them yourself or buy them at your local home and garden center, colorful container gardens are perfect for adding some zing to your curb appeal. Place pots, tabletop arrangements or hanging baskets strategically around the outside of your home.
Extra accessories: Once everything else is one, adding a few accessories to your home's exterior such as patio furniture, new and colorful welcome mats, or other tasteful extras such as wind chimes, birdbaths/birdfeeders, or low-key water features are another great way to set the mood and improve potential buyers' first impressions of your home for sale.
If you're thinking of selling your home, or have any questions about how curb appeal can positively affect the sale price of your home, give us a call – we're here to help! Check out our more tips for selling your home in Alaska..